Just For Fun
---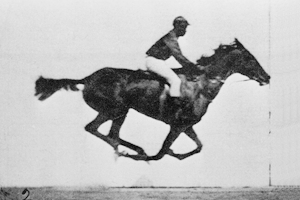 ---
Famous Films That everyone wants to have watched (but no one wants to watch …)
​
QUARTERMAINE'S TERMS (Edward Fox, John Gielgud) 1987: Quartermaine's Terms is a play by Simon Gray which won The Cheltenham Prize in 1982. Read some background from wikipedia

The Turning Point (1952): The Turning Point is a 1952 American film noir crime film directed by William Dieterle and starring William Holden, Edmond O'Brien and Alexis Smith. It was inspired by the Kefauver Committee's hearings dealing with organized crime.

Picture of Dorian Gray (1973): The Picture of Dorian Gray is a philosophical novel by Irish writer Oscar Wilde. Read some background from wikipedia.

Plan 9 From Outer Space (1959) An enchanting tail of a young couple who finally discover each other during a noisy summer of hopes, dreams and unusual failures. Nah; Just kidding. Plan 9 from Outer Space is a 1957 American independent science fiction-horror film produced, written, directed, and edited by Ed Wood. The film was shot in black-and-white in November 1956 and had a theatrical preview screening on March 15, 1957, at the Carlton Theatre in Los Angeles (the onscreen title at this time read Grave Robbers from Outer Space). It went into general release on July 22, 1959, in Texas and several other southern states re-titled Plan 9 from Outer Space, before being sold to television in 1961.

Undertow (1949) Film noir Undertow 1949 full movie. Scott Brady stars in this film noir crime drama as an ex gangster from Chicago who has gone straight but ends up framed for the hit on a powerful mob boss. Read some background from wikipedia

Horror Express: One of the most scary films I ever thought I would care about. Read some background from wikipedia .
---
Light Viewing
TheOdd1sOut: What Your Early Twenties Will Be Like

TheOdd1sOut: Junk Food

Galactic Empire: Star Wars's Imperial March with guitars!
---
On the world's most famous Consulting Detective ​ ​ Sherlock in words _Read all the Sherlock Holmes stories online at the _ The complete Sherlock Holmes Canon, or just skip to the cool quotes from his adventures at Wikiquote Dr. Bell – the professor of medicine who taugh at Sir Arthur Conan Doyal's medical school who would form the image of the famous Sherlock Holmes. The Man Who Was Sherlock Holmes